I made the boys a few pairs of pants this week. K's pants are both upcycled from our donate pile. The plaid pair was made from Daddy's old shorts. I kept the pockets and used the existing waistband. The green pair was made from a pair of my (very) old pants.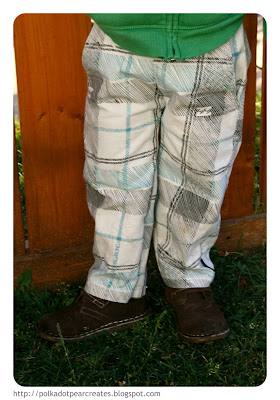 For both pairs I did a flat front and adjustable waist. I sewed in a wide satin ribbon to the inside waistband and attached two buttons. I found maternity elastic in the craft section at Walmart...seriously how did I not know about this stuff?!? I could have really used this when I was pregnant!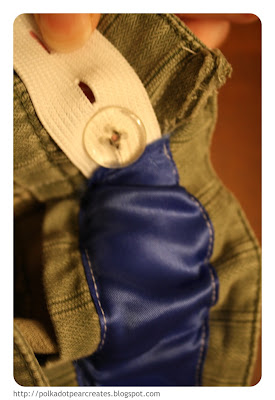 Here are some great tutorials for upcycling pants. Give it a try...I guarantee it will be faster and easier than you think!
The pants I made for D are my own pattern. I love the bum...so cute on a waddling toddler!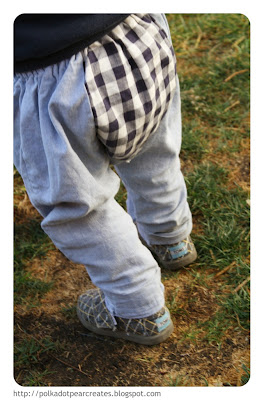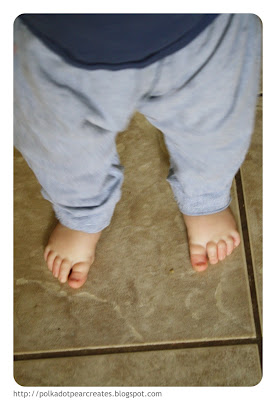 I finished some cute shirts tonight that I will share with you tomorrow!
{Amy}